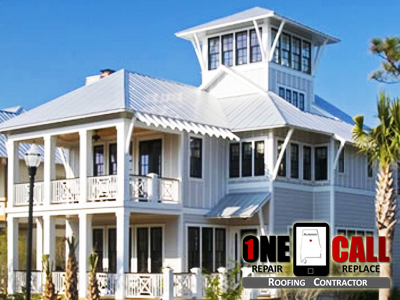 Looking for a cost-effective metal roof replacement in Gulf Shores with a local roofing expert? Our metal roofing company has the experience and quality you've been searching for.
Did one of the storms damage your metal roof? Get a new one installed for less than you think!
Call: (251) 744-7060 for a free inspection!
Work with a top-rated metal roofing company for an affordable, long-lasting metal roof replacement.
We can help you make the right choice for your residential or commercial roof.
Metal Roof Installation Gulf Shores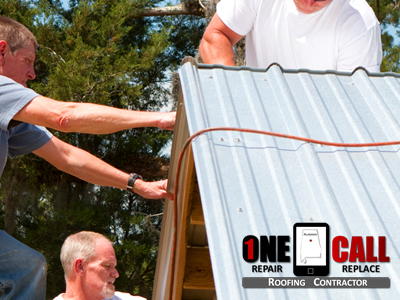 For metal roof installation in Gulf Shores, choose a company you can count on. We've been in the metal roof replacement industry for years and have helped countless customers. Because of the wide variety of metal roofs, you should consult with us before hiring one to work on your home.
From R-Panel and standing seam to corrugated metal roofs, we've got what you're looking for. Metal roofs have a versatile collection of colors and materials. Work with our roofers to easily find the best metal roof solution for you. Plus, metal roofs are known for being energy-efficient and can help lower utility bills.
Protect your family or your business with a quality metal roof installation in Gulf Shores. Metal roofs can withstand rain, heat, wind, and other elements. Because of this, metal roofs are a quality investment with long lifespans. Save time and money in the long run by installing a metal roof. We're your local roofing experts with your best interest in mind at all times.
Metal Roof Damage Near Gulf Shores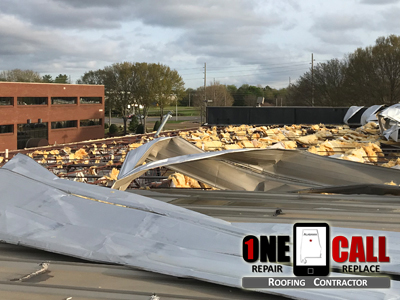 insurance claims Gulf Shores" class="phright" />Although metal roofs are a durable roofing material, bad weather can make a negative impact. Falling debris or even hail can result in metal roof damage near Gulf Shores, AL.
A roof inspection is recommended after a home or business has endured a hurricane or bad storm. If you notice parts of your metal roof are dented or punctured, contact us. Our roofing inspectors will come to assess the damage to prepare a thorough estimate for repairs.
Because inspecting your own roof can be dangerous, it's best to contact the experts. Our team has experience evaluating metal roof damage near Gulf Shores. We're always ready to help if you're in need of a metal roof replacement.
We provide metal roof replacement in Gulf Shores, AL, and the surrounding areas. Schedule a consultation or contact us to learn more about metal roof replacement.