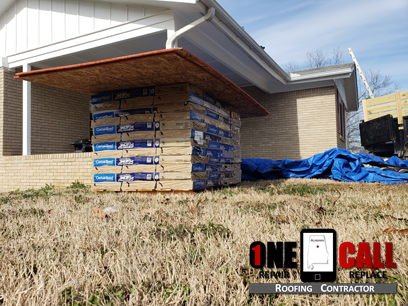 When you need professional roof installation in Dothan AL, let One Call Roofing show you how affordable it can be! We install shingle, metal, cedar shake and flat roofs with a long warranty.
Need a Roof Installation in Dothan you can afford?
Call: (334) 721-3350 Today!
Whether you need a new roof due to storm damage, hail damage or just have a roof well past its lifespan, we're the Dothan roofers who can install a brand new roof quickly and professionally.
New Roof Installation Dothan AL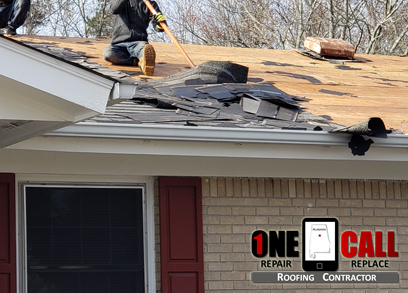 If your home or business has roofing older than 15 years or has sustained damage from a storm, you may need a new roof installation. Your roof has a big job to do when it comes to protecting your home so procrastinate when it comes time for replacing it.
When it comes to installing a new roof, it means that we remove the roofing surface materials including: underlayment, flashing, pipe boots, drip edge and ridge vents. Then, we make any needed repairs to the roof decking itself to ensure it is strong and sound for the new roof. Finally, we install a brand new roof with all new roofing accessories.
Roof Installation Cost Dothan AL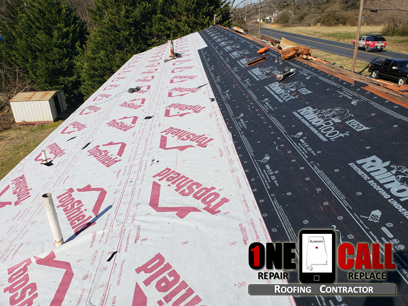 The average cost for shingle roof installation in Dothan AL is between $2.75 and $3.75 per square foot. When roofing companies provide a quote for the install, they usually speak in terms of roofing squares.
One roofing square is equal to 100sqft, so as an example, a 2100sqft roof would = 21 square. The cost variation is due to the type of shingle being installed, the slop or pitch of your roof and the length of warranty you choose.
Dothan Roof Installers
Finding Dothan roof installers who are reputable, professional and affordable can be a challenge. With over 230 5 star Google Reviews, 50 5 star BBB Reviews and being a licensed and insured roofing contractor, we hope we've made the choice as easy as possible for you.
We provide roof installation in Dothan AL and the surrounding area.