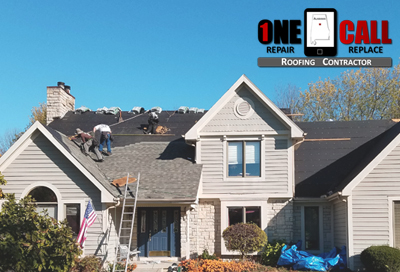 Do you need an affordable roof replacement in Enterprise Alabama? We can expertly install a new roof with a 50 year warranty on almost any budget.
Having your old roof removed and replaced is quick, easy & lasting!
Call: (334) 721-3350 Today!
Whether yours is old and worn out or has sustained storm damage, we have the skills and experience to remove and replace it professionally.
One Call Roofing has been replacing roofs for nearly two decades. We always provide the most durable materials, the longest warranties at the best prices.
New Roof Install Enterprise
If your roof is leaking frequently, has substantial storm damage or is visibly worn out, it's probably time to have a new roof installed. Our roofing company specializes in roof replacement.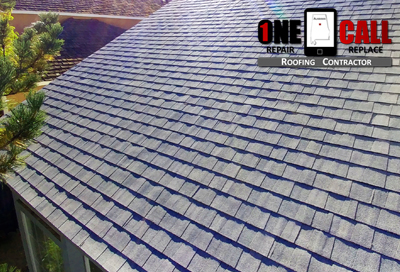 Regardless of the type or style of roofing you have, we have the expertise to replace it. Some of the roof materials that we specialize in include:
Shingle Roofing – All styles of asphalt or fiberglass, 3 Tab and architectural / dimensional.
Metal Roofing – Including corrugated, standing seam, and R-Panel.
Flat Roofing – All roofing systems such as TPO, PVC, Mod Bit and EPDM (rubber roofing).
When we perform a new roof install in Enterprise, we start with a complete roof inspection first. Then, after the old layers of roofing are removed, including the underlayment, any roof decking repairs will be made.
Next, tar paper and/ or ice and water shield will be installed to help make the roof waterproof. New flashing, pipe boots and vents are attached. Finally, the new roofing surface is laid down and secured. In just a day or two, you'll have a strong, beautiful and water-tight roof protecting your home.
Roof Replacement Cost in Enterprise
When you absolutely know you need a new roof, the stress of paying for it is real. The good news is that it's more affordable than ever.
Depending on the type of roofing materials you choose, the average cost of roof replacement in Enterprise AL varies between $6,500 and $9,500 for small roofs and $12,600 and $18,400 for the very large ones.
The actual price that you'll pay will depend on the square footage (area) of your roof, the type of roofing materials installed and the length of the warranty you need.
The main thing to remember is that we will do everything we can to replace your roof within your budget. For those that might need it, we also have 100% roof financing options available. Ask us about our military discount too.
There are things you can do to help keep the cost of replacing your old roof as low as possible. If you notice that your roof has storm damage or if it's just constantly leaking, you need to have it replaced immediately.
The longer you wait to address the situation, the worse the damage will become, and the more money you will have to spend replacing the roof. Procrastination is usually the enemy of saving money.
We provide roof replacement in Enterprise AL and the surrounding areas.