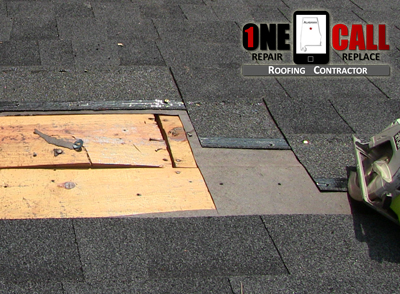 Do you need a roof repair right now that will last a long time and be affordable too? As professional roofing contractors in Birmingham, we can repair roof leaks and roof damage quickly. We also back all repairs with a written warranty!
If you need roof repair work, don't procrastinate –
it usually only gets worse.
Call us today at 205-370-9450
During our years in the roofing business, we have come to take a lot of pride in being a roof repair contractor that you can trust to get the job done right, the first time. When it comes to handling the repairs that are required for your roof, we do everything possible to be the perfect contractor to solve this problem. Keeping your roof in good shape is an important component of maintaining your house overall, and we want to make sure that you are proud of the way it looks and functions.
Roof Repair Contractor Birmingham AL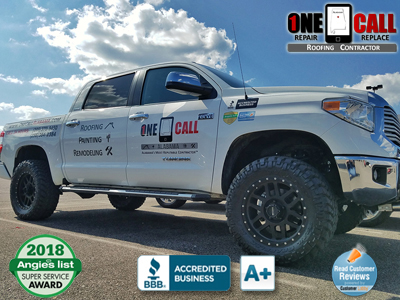 We're pretty passionate about our customers' roofs, and we are of the strong belief that every roof should be completely reliable, energy efficient, long-lasting, and great looking. That's why we want to make it an easy decision for you to call us for roof repair.
We're a full-service roof repair contractor, so we have available all of the services you need for your roofing project, whether it's an exceptionally large mansion or a small starter home. Whether you just noticed a small leak, or you have a substantial amount of roof repair that needs to be done, you'll see that our ultimate goal is your complete satisfaction, and that we will work diligently to make sure you are proud of your roof.
Your roof plays a big part in the overall appearance of your home, so it's important that it looks good all the time. When we perform a roof repair, you'll be able to see how dedicated we are to making sure that you are one hundred percent happy with the result. If you've been looking for a professional contractor to handle a roofing project that's a little too much for a "do it yourself" project, you've found the right place! Give us a call!
Reputable Roof Repair Company
For a roof repair project to turn out right, it takes more than just having the right tools and using quality roofing materials. It also takes skills and experience. Since 2003, we've been helping the homeowners here in the Birmingham area and surrounding cities with all their roofing needs. This kind of experience is what you can count on with us, and you can have peace of mind knowing that everything we do points toward our bigger goal of making sure you are happy with the results.
If you need roof repair, you need to talk to the pros – that's us!
Call today to get an estimate: 205-370-9450
We're a family owned and operated business. As such, we place a big value on great relationships. That's why the work that we do is with the goal of having you as a customer for life. Many of our clients have come back to us more than once when they need a roof repair, and they know they will get a great result at an affordable price.
Professional roofing
Family business
Roof repair that is done right the first time
Superior customer service
Your satisfaction, and our business success, hinges on the way your roof repair turns out. That's why we work hard to be the only roofing company you would ever consider calling for any roofing work. We are honored that you are considering us, and we know you won't be disappointed!
We offer roof repair in Birmingham AL, as well as Hoover, Homewood, Trussville, Bessemer, Alabaster, Mountain Brook and Vestavia.