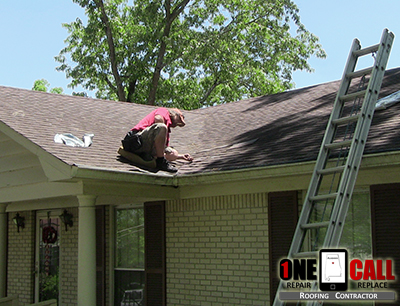 Are you looking for the best roof repair in Vestavia? One call Roofing can fix your roof properly and affordably.
Got a roof leak or roof damage? We repair roofs 24 hours a day!
Call 205 370-9450 now!
Whether you have a shingle roof, a metal roof, a cedar Shake roof or even a steep roof, we are the professional roofing contractor that will make the repair and warranty it as well.
Roof Repair Vestavia Hills, AL
When you notice a water stain on your ceiling, chances are you have a roof leak. Finding the source of that leak and getting it properly repaired is very important. It doesn't take long for water damage to affect other areas of your home. The more damage it causes the higher the cost to repair it.
These are the most common roofing calls we get when it comes to roof repair in Vestavia:
Ceiling Stains
Wet Insulation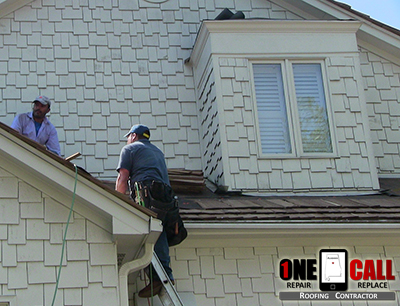 Regardless of what is causing the rainwater to get into your home, we have the skills and experience to find out why quickly and make the repair to stop it permanently.
Cost of roof repair in Vestavia
Everyone wants low-cost roof leak repair. You can do something to help make sure that is possible. It starts by calling a roof leak repair company in Vestavia Hills as soon as you notice the leak. This will help prevent further damage and keep the repair cost as low as possible.
On average, minor roof repair could cost less than $150 and for something major as much as $1,000 or more. We have the ability to fix roof damage caused by leaks, wind, storms and falling objects big or small. Even better, we only repair what's necessary to keep your home safe and dry.
The easiest way to get a written estimate on how much it will cost to fix your roof is to request a free inspection from us. You can call us 24 hours a day 7 days a week 365 days a year to request a free estimate.
We provide high quality, low cost roof repair in Vestavia Hills, AL.