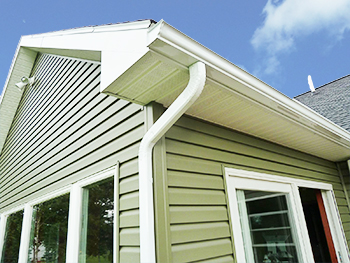 What do you do when your rain gutters are sagging or starting to fall off your home? You call us to provide you with professional gutter replacement!
Need your gutters replaced at a great price?
Call us today for a free estimate!
(205) 370-9450.
We've worked in the guttering industry for years, and we have experience with all types of gutter systems. We can handle everything from replacing that one sagging piece of guttering to replacing the entire system. We can even upgrade your guttering when we do it.
Rain Gutter Installation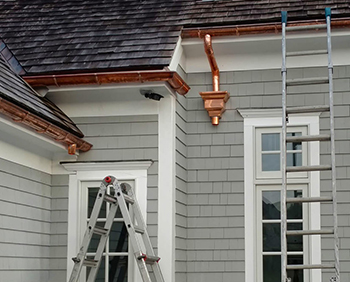 We understand all of the challenges that come with rain gutter replacement and installation. Everything has to be perfectly level. All of the guttering pieces have to fit together correctly so there's no leaking.
The new gutters we install come in a wide variety of styles and materials. Some of the most common types we're called about include:
Seamless Gutters
Aluminum Gutters
Vinyl Gutters
Copper Gutters
Covered Gutters
With our years of experience in roof replacement, this isn't an issue. Our gutter installation teams have the training and knowledge needed to install your gutters correctly and quickly. In fact, in most cases we'll have your new gutters up within a day.
Best of all, your new guttering system is likely to be much better than the one you had before thanks to innovations in the industry.
Gutter Covers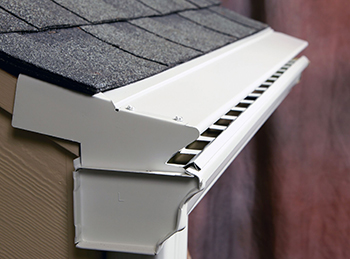 When your old gutters get clogged up, you have no option but to climb up on a ladder and clean them out. Clogged gutters can lead to a number of issues, including guttering falling off your house. That can damage your property or even injure someone.
While our gutter replacement services can replace damaged pieces, it's best to never reach that point. That's why gutter covers are such a great addition to any home. They prevent debris from falling into the gutters while allowing water to pass through.
Gutter Estimate
When you work with most Birmingham rain gutter replacement companies, you know the estimate they give you may not be the amount you're asked to pay later. We never do that. Our gutter estimate includes everything you'll be asked to pay later.
You don't have to worry about any hidden fees or other charges. We know many homeowners have a fairly tight budget that they have to stick to. There are never any surprises with our invoices because they will match the estimate we give you.
We provide gutter replacement in Birmingham, AL and the surrounding areas.