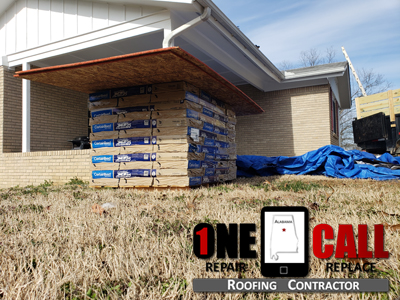 Tired of looking for an affordable roof replacement in Clanton? We've been in the industry for two decades and specialize in helping people like you.
Time to replace your roof in Clanton? We install 50 year shingle roofing!
Call: (205) 370-9450 for a free estimate!
If your roof is reaching the end of its lifespan, consult with us. We've built a reputation for delivering results that are on time and on budget. Whether you have a shingle roof, metal roofing or any other type of roof, we can remove and replace it.
New Roof Installation Clanton AL
Working with the wrong contractors can be a nightmare. It can result in late project completions, unexpected costs, and subpar work. By partnering with our company, you're signing up for the opposite.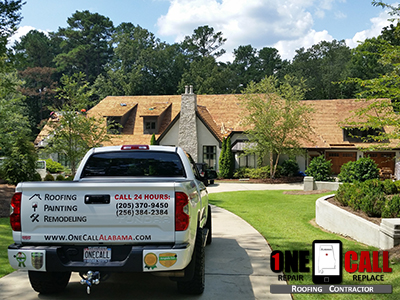 When it's time for new roof installation in Clanton AL, work with us. We offer affordable prices, efficient work, and quality services. We've earned a strong reputation with the BBB, Angie's List, and countless customers.
We only use the best roof replacement materials on the market. No matter what kind of roof type you have, we're prepared. Our experience, skill, and craftsmanship speak for themselves.
Leaks, drooping, and worries are things of the past. When you work with us, you're choosing unmatched quality. For unparalleled new roof installation in Clanton, AL, we're the contractors you can trust.
Our company prides itself on reputation. This is why we deliver roof replacements on time and on budget. We guide you through every step of the project. From estimates, financing options, and roofing materials, we've got you covered. Partner with the trusted team of experts specializing in new roof installation in Clanton, AL.
Storm Damage Roof Claims
Insurance companies can be difficult to work with. Storm damage roof claims need to be addressed quickly. Our company works with adjusters to get your claim processed fast, and your roof repaired. Homeowners and business owners have trusted us with their claims for two decades.
We understand exactly what your insurance carrier is looking for. This is why we're able to evaluate your roof quickly. Our team provides your adjuster with all necessary documentation and reports. By partnering with us, your storm damage roof claims can be processed faster.
Don't wait to get your roof repaired or replaced following a serious storm. Doing so can lead to structural damage and even more serious repairs later on. We handle storm damage roof claims from beginning to end. We begin with a thorough inspection and then prepare documents accordingly. Ensure a properly executed claims process by working with the Clanton, AL experts.
We provide roof replacement services in Clanton, AL and the surrounding areas. For fast claims, access to financing, and affordable prices, call us. We're here to answer all your roofing questions and provide accurate estimates.
Our company offers affordable roofing solutions for all budgets in the local area.