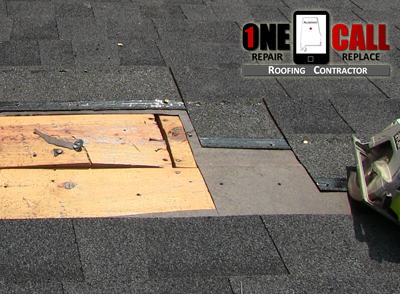 Looking for the affordable roof repair experts in Clanton? Our roofing team has nearly two decades of experience and an outstanding reputation.
Got a roof leak or roof damage from the storm? We can fix it right now!
Call: (205) 370-9450 for a free inspection!
For competitive prices and quality work, consult with us. We offer access to financing and accurate estimates ensuring your project stays on budget.
For metal roofing, shingle roofs, tile roofs and more, One Call Roofing has the skills and experience to fix it properly.
Emergency Roof Repair Clanton
Leaks, cracks, drooping, and more. Each of these is a sign you may need emergency roof repair in Clanton, AL. Roof damage that isn't addressed quickly can lead to structural damage and even more expenses. Save yourself time and money by working with the roof repair experts in your local area.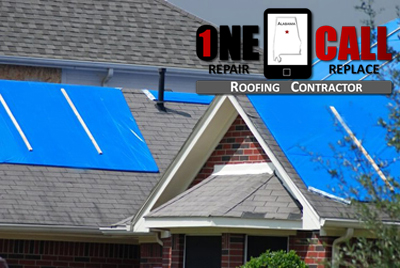 If your roof is aging or has recently endured a bad storm, consult with us. We'll safely and quickly inspect your roof to ensure all damage is fixed quickly. Our company has flexible hours to easily accommodate your schedule. We also work around-the-clock to perform expert emergency roof repair in Clanton, AL. For fast service with unmatched skill, contact us online today.
Emergency roof repair in Clanton, AL doesn't have to be a headache. We flawlessly manage your roof repair project from start to finish. Our services include accurate estimates, access to financing, and quality repair. Trust the countless families and businesses who have trusted us with their roofing projects over the last two decades.
Storm Damage Roof Repair
Hurricanes, tropical storms, and high winds can leave your roof (and home) exposed. Following a storm, it's critical to consult with the experts. We can quickly identify damage to perform professional storm damage roof repair. If a significant portion of your roofs' structure has been affected, we may provide you with replacement options.
Missing shingles or tiles in your yard are warning signs following a bad storm. Without a roof inspection, you leave yourself open to leaks, water damage, and more. Luckily, we're the leading storm damage roof repair contractors in Clanton, AL. We've earned a stellar reputation with the BBB and Angie's List. Our skills, resources, and experience make us your best choice for roof repair in the area.
We provide roof repair services in Clanton, AL and the surrounding areas. For affordable roof repair at unbeatable prices, give us a call. We're ready to identify issues and repair your roof efficiently.